Jamuna Krishnan
Jamuna Krishnan is one of the most celebrated and revered Bharatanatyam dancers, teachers, scholars, researchers and choreographers of Bharatanatyam. As a multi-faceted artiste, her highly individualized approach to Bharatanatyam and its various nuances, has lent her art a refreshing identity and sensitivity. She has been singularly instrumental in widening the vocabulary and artistic beauty of Bharatanatyam. Her choreographic sensibility is deeply embellished with a deep understanding of poetry and literature. Jamuna's passion for poetry and music seamlessly coalesce with her aesthetic approach towards space and choreography.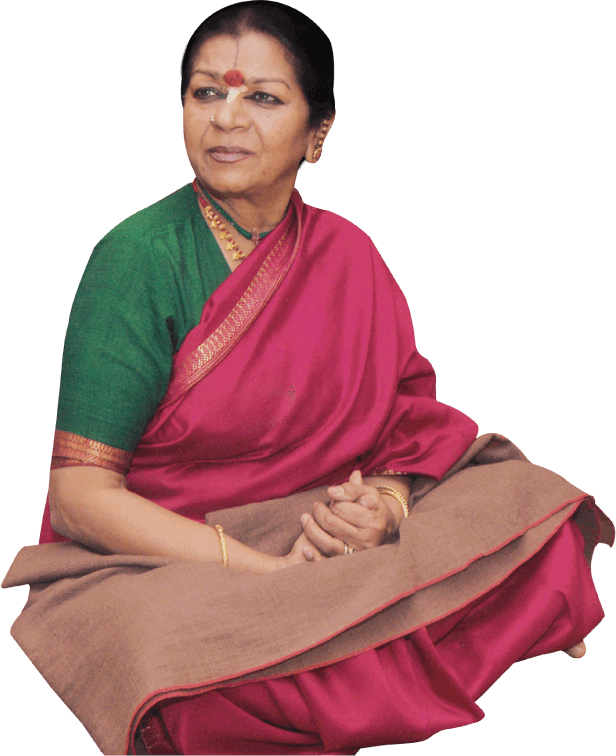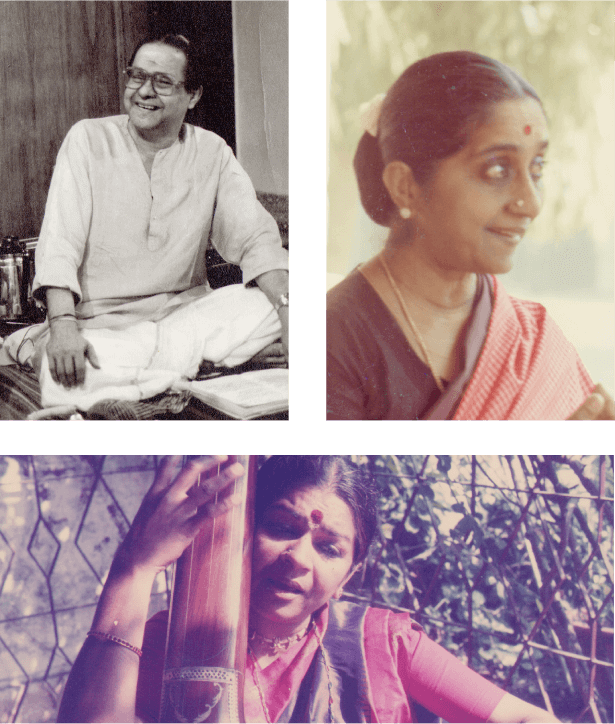 Training
Born in a family steeped in love for the arts, where her mother was a practicing veena player and vocalist, Jamuna was initially trained in Carnatic classical music by her mother. Her passion for dance blossomed later in life and took her to Triveni Kala Sangam, New Delhi to her teacher and mentor, Late Guru Sri K.J. Govindarajan. Her love for Bharatanatyam was so intense that she continued training under the tutelage of Guruji for nearly 3 decades till his demise in 1994. She was trained in Carnatic Music by Vidwan Sri. S. Gopalakrishnan, retired Chief Conductor of the All India Radio Orchestra, himself a contemporary of the late maestro Bharat Ratna Pandit Ravi Shankar. Restless to hone her learning and her repertoire, a young Jamuna became one of the senior most disciples of the doyen of abhinaya, Late Padmabhushan Smt. Kalanidhi Narayanan, whose disciple she was for close to 40 years.
Her dance training under Sri. K.J. Govindarajan, himself trained by Sikkil Ramaswamy Pillai, was in strict adherence to the traditional repertoire and form. As a performer of the traditional Bharatanatyam repertoire for well over 15 years of her initial dance career, Jamuna's creative mind led her to explore new vistas, through her own individual research work.
Research
Through her interaction with her colleagues at the Delhi University where Jamuna was a Professor of Economics, she was casually exposed to the poetry of Vidyapati, a 14th century poet who lived in Bihar and wrote in the Maithili language. Rivetted by the striking poetic expressions, she was inspired to take up this poetry for expression through dance. After a year of sabbatical in 1984, she presented her very first path-breaking research on the poetic works of Vidyapati through an entire evening of Bharatanatyam in 1985.
For the very first time, an entire 'margam' (repertoire) of Bharatanatyam was being performed to North-Indian poetry. While the effort received both bouquets and brickbats, the desire to explore unknown territories in music, choreography and poetry had worked its magic on Jamuna. In the several years that followed, her research into the works of North Indian Bhakti and Sringara poets like Surdas, Tulsidas, Kabir and Meera, came as a breath of fresh air and audiences in the North of India started relating to the art of Bharatanatyam, traditionally being performed in Tamil or Telugu, both alien languages in this part of the country.
Research Papers Jamuna has presented several research papers at seminars and conferences, highlighting her works. She presented a paper on "Ashtanayikas- The 8 Heroines in Love" at the Women and Culture Seminar in New Delhi, "Poetry of Vidyapati" at the Natyakala Conference at Sri Krishna Gana Sabha, Chennai, "Murali Samvaad- The Magic of Krishna's Flute" and "Epiphany in Sur's Poetry" at the Natyakala Conference at Sri Krishna Gana Sabha, Chennai. Her thought provoking research papers have added new dimensions in the Bharatanatyam thought process. Each of her research papers has been a store house of innovative ideas and new approaches in the field of Bharatanatyam.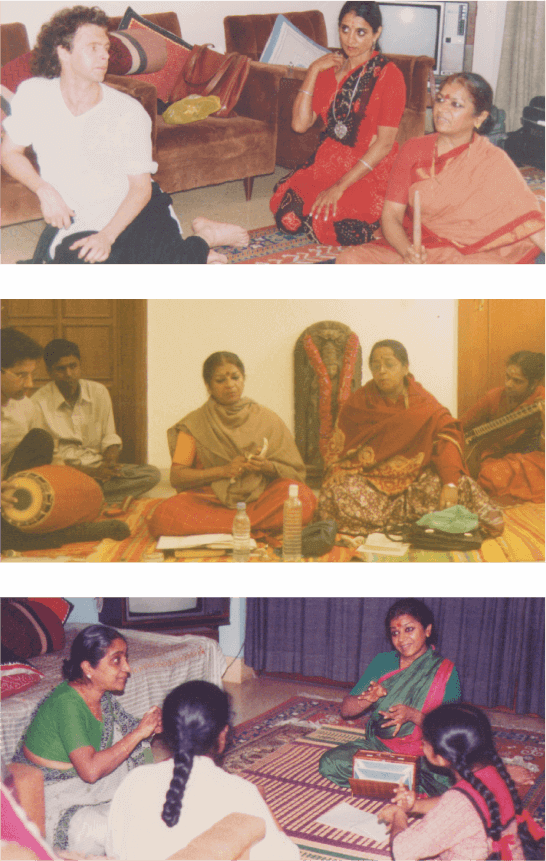 Thematic Performances
Several thematic performances titled "Epiphany in Sur's Poetry"- the magical revelation of the godliness of Krishna, "Murali-Samvaad-"A dialogue between the Gopis and the Flute, "Radha-Krishna- an explorative journey into the fun relationship between Radha and Krishna, "Brahmar Geet- An exquisite insight into the attainment of the Divine through the words of the humble milkmaids of Brindavan, "Ras Raaj Sringaar- A celebration of the 9 emotions all laced with the King of emotions, Love, "Meera's Padavali"- An insight into the love and longing in Meera' poetic works- were some of her seminal projects where her innovative choreography, never steering away from the traditional form and yet laced with her individual vision, drew rave reviews from critics and connossieurs alike.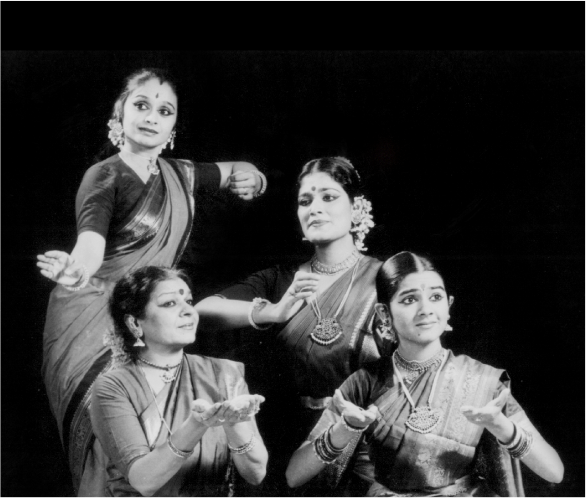 She also researched into the works of the revolutionary Tamil saint-poet Ramalinga Swamigal and the weaver poet Kabir, in both of whose works, a formless God was advocated.
Abstract concepts like love, longing and the relationship between the devotee and the Divine were all convincingly depicted in her choreographies. She has also researched into the exquisite poetry of the Azhwar Saint Poets- 4000 lyrical hymns in praise of Lord Vishnu and exploring unique facets of the dark cowherd Lord. These too have been presented as performances. A striking feature of her choreographic works is that all the music composition and dance choreography has been done by her, thereby lending her work an intense personal charm and ingenuity.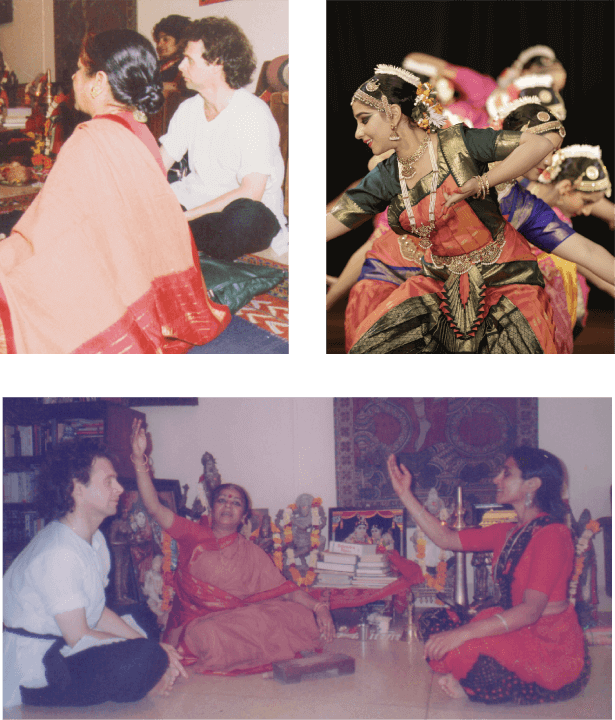 Teaching
As a revered teacher and Guru of Bharatanatyam for well over 4 decades in the capital, Jamuna has trained and taught several dancers and choreographers, who are well-established teachers in their own right today. An expert in both the traditional pieces and her own research projects, Jamuna customizes her teaching to suit individual creativity and expression, thereby bringing out the very best in her disciples. Classes with her are fun-filled hours full of discussion on poetry and exploration of literature. As the ideas begin to flow, a vortex of emotions is experienced by the disciples, who deeply regard her as a storehouse of knowledge. Interestingly, well-known senior dancers from other styles like Padmasri Smt. Ranjana Gauhar (Odissi), Sri. Subodh Rathod from London (Kathak), Navina Jafa (Kathak), Neera Batra (Kathak) and Smt. Priyadarshini Govind (Bharatanatyam) are some of the dancers who have learnt select pieces from her mammoth research works, thereby enriching their own styles of dance.
Jamuna's senior and well-known disciples include Padmasri Geeta Chandran, Ragini Chandershekar, Jai Govinda (Vancouver), Vasanthi Sridhar, Swati Bhise (New York), Pranita Jain (Chicago), Maria Kiran (France), Mercedes Pujol (Spain), Rasabihari Dasi (Prague) and Rebecca (France).
Awards
In recognition of her seminal contribution to Bharatanatyam, Jamuna has been conferred with several awards and titles.
The prestigious Indraprastha College Platinum Jubilee Alumni award for her outstanding contribution to dance